Press
May 20th 2017 11:30 AM - 2:00 PM; Weill Cornell Medical College, 1300 York Avenue, New York, NY 10021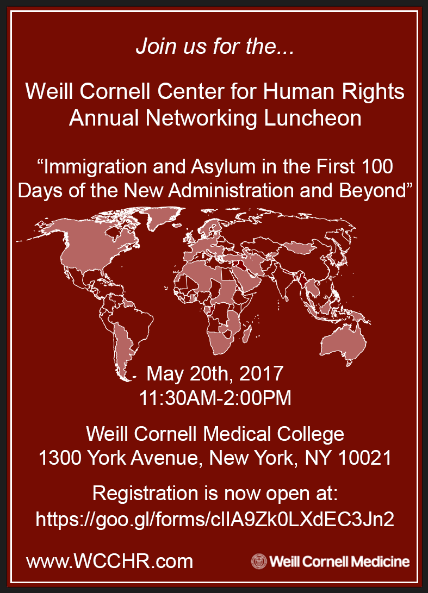 The event will feature a panel discussion and a Q&A session as well as ample opportunity for informal 

networking 

over lunch.
Ms. Anwen Hughes, Deputy Legal Director at Human Rights First
Dr. Allen Keller, Director of the Bellevue/NYU Program for Survivors of Torture
Dr. Kerry J. Sulkowicz, Chair of the Board of Directors for Physicians for Human Rights as our panelists.
The event is free and open to the public. 
Please register at: https://goo.gl/forms/clIA9Zk0LXdEC3Jn2
Pages